How to get Handdy work for you in
just 15 minutes?
Setup admin console in 6 minutes (or less)

It's really that simple. Just book a demo and get a better picture!

Install Handdy timer with just a few clicks

Did you know that Handdy is fully compatible with Windows, Mac and Linux. Your employees can work from the office, home, or anywhere!

Add additional users at your own pace

Get a bird's eye view and an ant's eye view of your team in one place - you choose how you want to view the data!
Set up the admin panel in a jiffy!
Just add your clients, projects, tasks, employees and teams. As many or as few as you like.
You can also set up the time zone, break time, screenshots, schedules, shifts and more.
Instructions are automatically emailed to each employee. Encourage your employees to login and start using the application.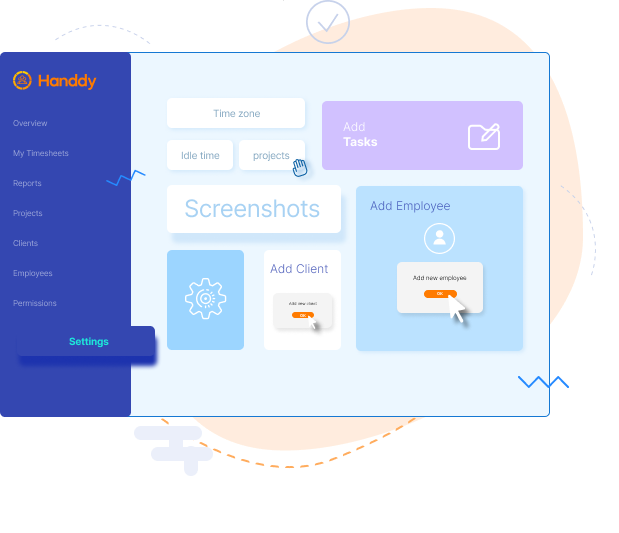 The desktop timer
Compatible with Windows, Mac and Linux and must be installed on every employee's system.
Works both offline and online - syncs with the database periodically so you have near real-time data at hand
This timer tracks tasks, time, websites visited, applications used and captures screenshots.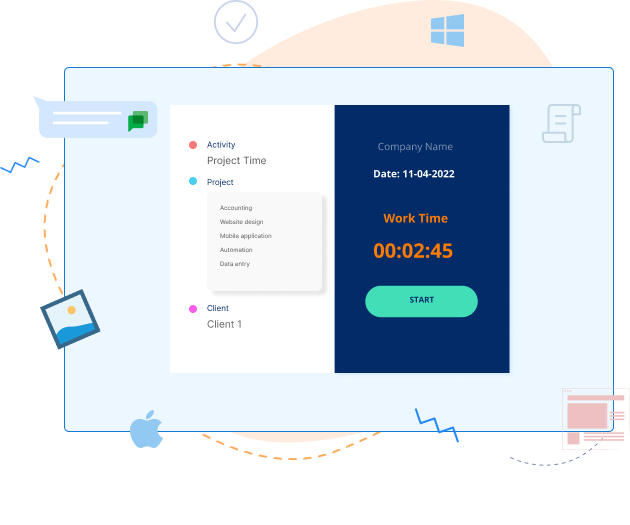 Analytics & Reports
Access employee timesheets and attendance reports anytime. Get a complete understanding of how productive your employees are!
Workforce analytics are available at the click of a button to help you identify top performers and reward them. Get access to granular level details of who is contributing how much.
You also can view details about the websites visited, applications used and screenshots to support.