Why small businesses love Handdy invoices?
This intuitive software makes invoicing a delight. It is delightful because it not only sends beautiful online invoices but also makes all the effort to collect your money quicker. It has 21 "pay me now" features that are exclusively built for the purpose of getting your money quicker.
When these 21 features are used you no longer need to chase your clients for payments. Getting payment on time means a world to every small business. That's why 1000's of small businesses love this. Try it and you will love it too.
Get it now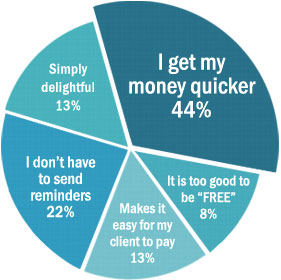 Loved by small businesses
for different reasons