Enter your income easily
You can record your income information at any time. It is remarkably simple to do. All you need is internet to access all your data on Handdy Home Accounts.
View recent income entries
You can view all your recent income entries at a quick glance. You will quickly realize if your income is on track or if you need to push a little harder.
Easily add or edit tax rates
Handdy allows you to add or edit your tax rates based on your requirement. You can a add different tax rates and in seconds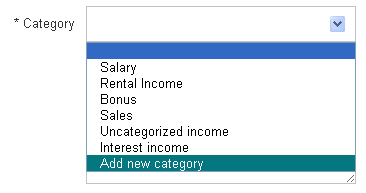 Customize your income categories
All standard income categories are pre built in Handdy. On top of that you can either edit it or add a new category to suit your requirement
Export income data to excel
You can export all your income data for any time period in to excel and send it to your accountant in just 1 click. It will be properly categorized and arranged. Your accountant will love you for making his life simple