What are the different settings for estimates?
Go to' Settings'>>'Estimates settings'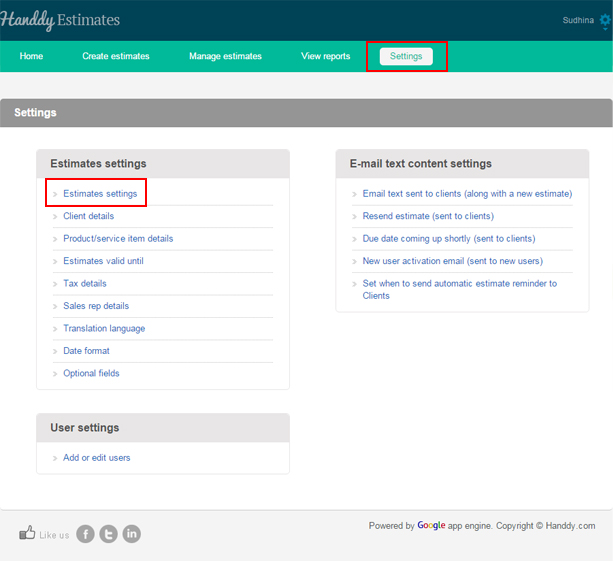 You will find the following estimate settings:

Estimate name
Decimal format
Number format
Units
Logo for Estimate
Notes to customers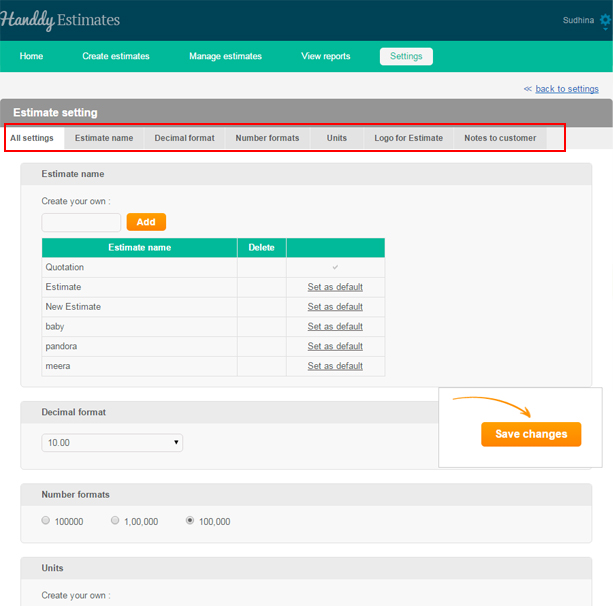 Estimate name:
Go to 'Settings', >> 'Estimate name',
Enter the estimate name
Click add button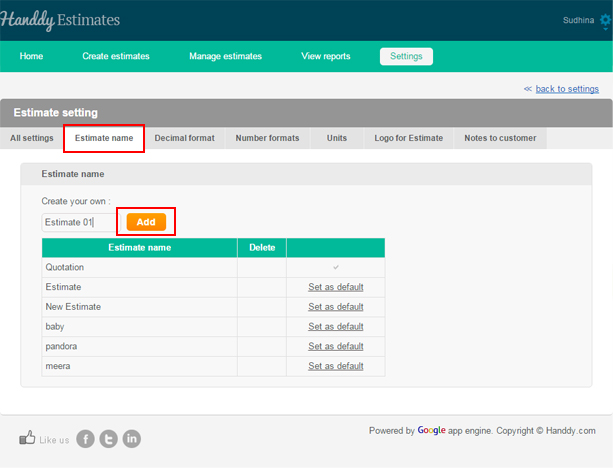 A dialogue box appears saying 'Estimate name has been added successfully'
All your proceeding estimates you create will be created under this name.
Decimal Format
You can create the estimates in ones, tens, thousands or ten thousand format depending upon the country.
'Goto settings,>> 'Decimal formats'
Select the specification in the drop box.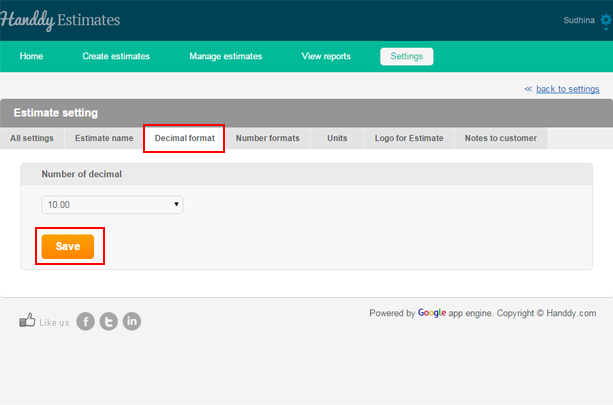 Number Formats
Goto 'Settings'>>'Number formats'
Select the number format you want your estimates to be printed by clicking the respective radio button.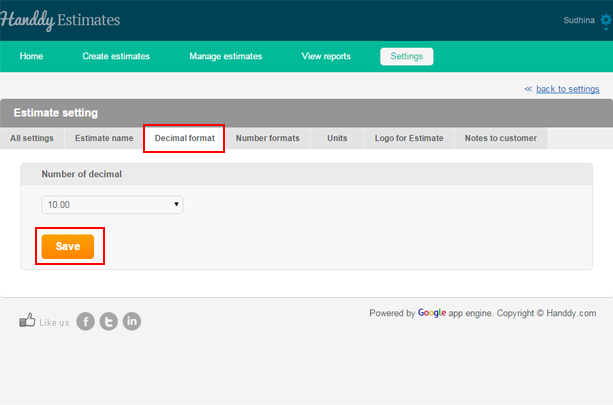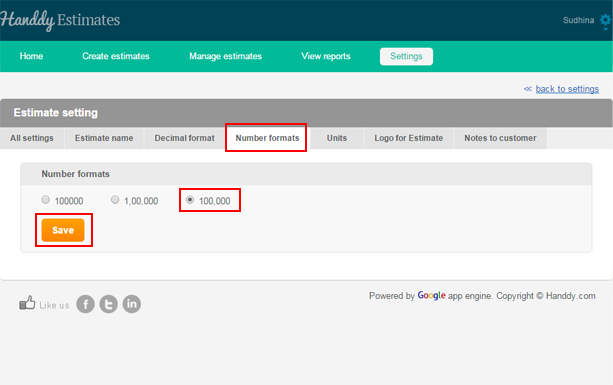 The number format will be applied for the proceeding estimates.
Units
When you create an estimate, depending on the nature of the particulars, you can specify the units. Ex: Hourly or weekly. Or you can use Dozen, Kg etc.