What information is available in account history? How do I use it?
Your account history provides you the following information:
1. Income received at the selected account from your customers
2. Payments made from the selected account to your suppliers
3. Account balance after each payment or income (when the account balance is set via "Account details" section in "Settings" menu)
You can use the account history to find out exactly where your money comes from and where it is spent, for a selected date range.
To navigate to Account History, click See History >> Account history. Following is a sample screenshot of a "Bank account" history.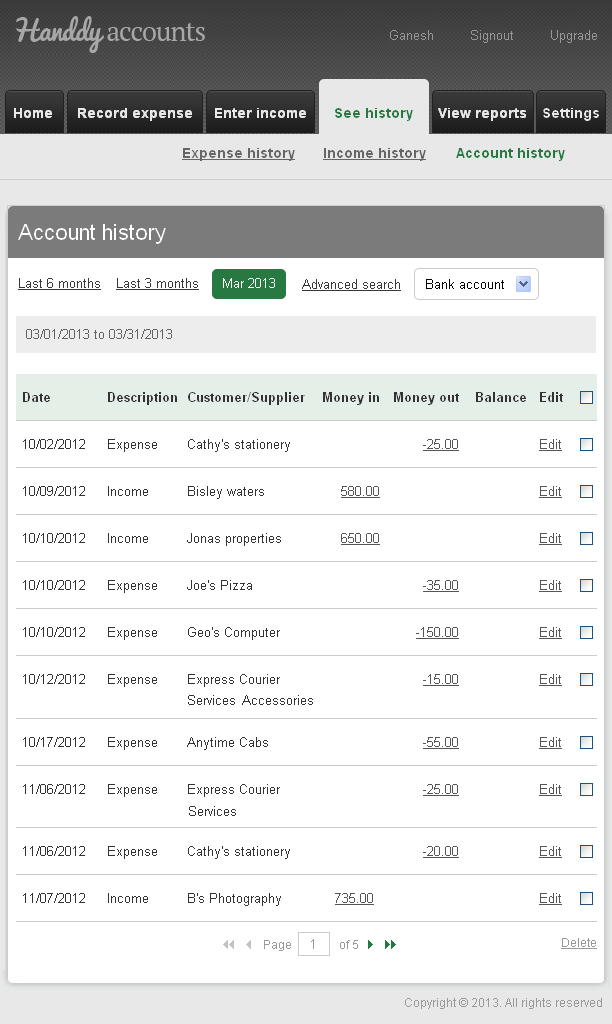 Note
Did you try our online invoicing software for small businesses yet? Try it for free now